Servis & Bar
·
Basta Borlänge
General Manager at Basta Borlänge - Market's best benefits & fantastic development opportunities
We are looking for an energetic location manager with ideas and the desire to create a world-class restaurant experience.
We usually respond within a day
CIAO RAGAZZI! 🍕🔥
Are you passionate, dynamic and hungry for new challenges within the Italian food culture? Are you ready to take the next step in your career with an employer with high ambitions?

ABOUT US
Basta is a modern trattoria that stands at the crossroads between the fantastic Italian cuisine and the vibrant city. We offer trendy meeting places for the quality-conscious guest and all our restaurants are fully sitted many days of a week. We attract families with children, friends who want to have a pre-drink and colleagues who go for an after work.  
In recent years, we have shaken up the restaurant scene in Sweden and developed a very popular brand with a focus on genuine Italian food, served with passion and great vibes in an easygoing and charming atmosphere.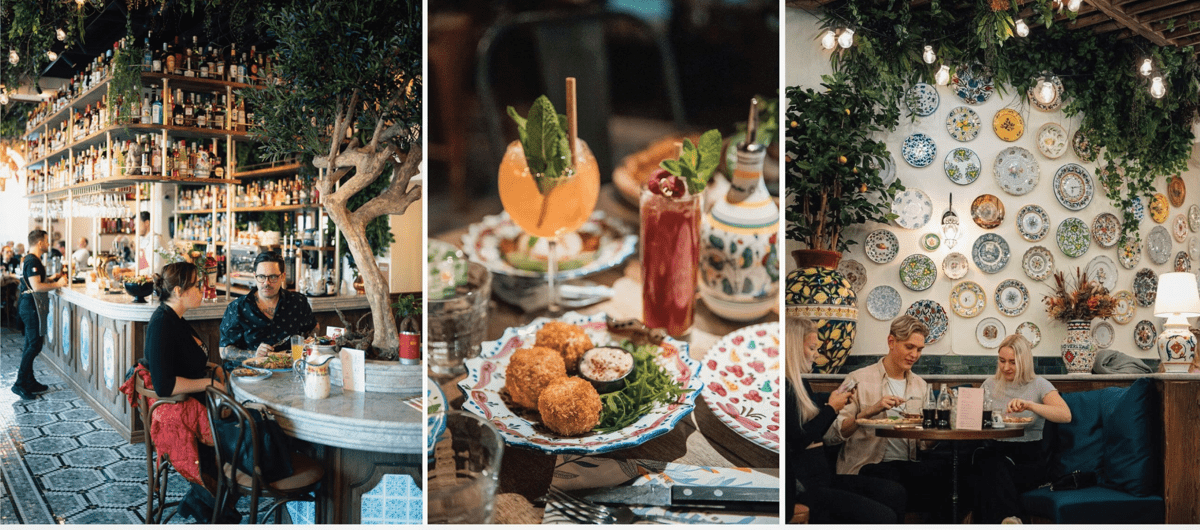 The goal of Basta is to create Italian restaurant history in Sweden and that's where we have set the bar. How fast we can grow remains to be seen, but we know that it must happen at a reasonable pace where we can maintain the genuine quality of the cooking but also the fantastic feeling of the Basta family.

Everything we do is comes from the passion for the people, the food, the drink and the experience – in Italy so called "La Dolce Vita". We think that service is at its best when it is professional but at the same time relaxed, a little playful and especially when it comes from the heart. If you share our view of service, our love for Italy and "La Dolce Vita" then you are absolutely right fit for our team.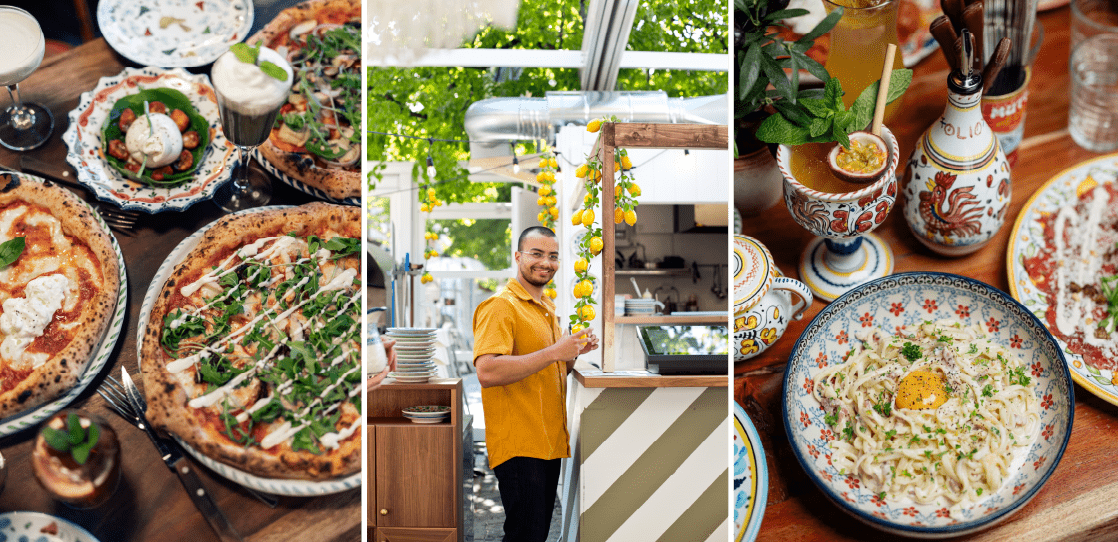 About You
 We are looking for an energetic general manager with ideas and the desire to create a world-class restaurant experience. With us, you get to work in a growing company where you get a lot of personal responsibility and are part of the development process. We are a young organisation of around 250 employees with an outstanding drive and major investments underway. 
As a general manager, you are responsible for the day-to-day operation and development of the business. This role enables great opportunities but at the same time involves lots of responsibilities for you who are ambitious and possess right values towards coworkers, guests and work. You are a person who naturally enjoys working with guests and coworkers, has a distinct sense for hospitality and sees a natural connection between good leadership, guest focus and a profitable business. You also need to have a structured way of working and be a person who naturally contributes well organised place.

In collaboration with the head office management, you will work towards the budget and the company's set goals, soft and hard values. It is important that you are a great leader and likes to work on motivating and developing your team. With the great responsibility you have, it is also important that you are proactive, solution-oriented and enjoy making decisions.

Desired qualifications

You have at least two years' experience of working in a managerial position with responsibility for personnel and results, and at least three years' experience in a restaurant.

We don't put an age on competence and passion, the average age among our managers is 25 years and 30 years in the management group/owner constellation, so your age matters less to us, what matters is your personality and will to succeed.

Job duties

-Plan, organise and manage the restaurant's operations in accordance with our standards set in Bastapedia.
-Lead the restaurant towards set NPS goals by coaching, inspiring, results-driven towards coworkers.
-Optimize profitability so that the restaurant reaches the set financial results by delivering long- and short-term profit development.
-Responsible for skillful recruitment process from filtering right profiles, selection of candidates, interviews to trial jobs and onboarding.
-Responsible for implementing ongoing change & development work in the organization.
-Monthly reports to employees and management.
-The tasks involve a lot of personal responsibility and therefore require you to have a strong personal drive and a genuine sense of responsibility & commitment.

Form of employment: Permanent, working hours include evenings, weekends and weekdays

Salary: Best salary on the market, where you are entitled to a 20-100% bonus of the annual salary..

Welcome with your application!
Avdelning

Role

Restaurangchef

Locations
We don't hire staff, we recruit family members!
Det är viktigt för oss att ha goda relationer till våra kollegor som vi kallar för Basta-familjen. Vi har förstått att lyckliga medarbetare sprider glädje, välmående och motivation vilket vi främjar via en tydlighet som arbetsgivare, närvarande chefer, schyssta villkor och en stark "vi-känsla" i familjen som handlar om att vi gör det här tillsammans.


Visionen med Basta är att skapa italiensk restauranghistoria i Sverige, där har vi satt ribban. Hur långt vi kommer och hur snabbt vi kan växa återstår att se. Vi vet att det måste ske i en takt där vi kan behålla den genuina kvalitén i matlagningen och den familjära känslan i Basta-familjen.
Servis & Bar
·
Basta Borlänge
General Manager at Basta Borlänge - Market's best benefits & fantastic development opportunities
We are looking for an energetic location manager with ideas and the desire to create a world-class restaurant experience.
Loading application form
Already working at Urban Italian Group?
Let's recruit together and find your next colleague.